Vapodil is a solution that you can discover and own thanks to a person who uses it and who became a counselor.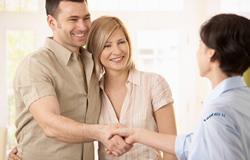 Why is Vapodil an innovative solution? Because when you own a dry steam cleaner, its accessories and the associated microfiber cloths, you benefit systematically from a personalized support, offered by a counselor, who has always been a user.
Instead of buying an anonymous product on internet and only use some of its potential, you can beneficiate immediately from a free demonstration, face-to-face: an initial training to get used to the product and get all its benefits. At Vapodil, we believe that this skills transmission is an additional guarantee of efficiency. There is no point in having the best solution if you do not use it correctly!
That's not all! The support does not stop with this initial training: the Vapodil solution includes also a close follow-up: your counselor will keep in touch with you, answer all your questions and will regularly share with you, via the Vapodil social networks, info, tips and tricks to help you using the full potential of this cleaning solution. You enter in a proper community where we share an expertise, and also values. We wouldn't be surprised if you became yourself a counselor, as many of our Vapodil customers.
You can get in touch with a Vapodil counselor close to you by different ways:
On the shows where Vapodil is present
By phone by calling the (33) 3 88 18 21 40
By email by filling up the contact form
Then ask one of our counselors for a "demo" appointment that can take place at your home and give you an immediate idea of ​​what the Vapodil solution can do for you!