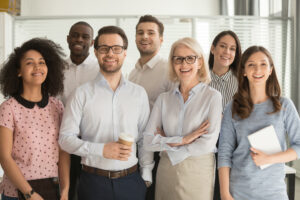 Our business project is entirely based on the principle of relationships, with oneself, with others, with all the systems to which we belong and in which we interact (professional, social, etc.).
Did you know that it is quite possible to rely on your relational networks to create an economic activity?
At Vapodil, this is what we are successfully developing and what we want to see grow: a new approach in which economic necessity is the pretext for the creation and cultivation of quality relationships… fruitful.
All the people participating today in the Vapodil enterprise (which we like to call the "Vapodil Project") – whether internally or externally – are already having this common experience, each contributing to the evolution of the whole Vapodil eco-system, while generating complementary income, sometimes even their main income.
YOU TOO CAN BECOME A VAPODIL CONTRIBUTOR COLLABORATOR!
If you agree with our state of mind and our values, if your own experiences make you convinced by this solution of Cleanliness 2.0, you can also actively contribute to the Vapodil project:
By becoming a business contributor collaborator : promote contacts between members of your personal and/or professional networks and your advisor sales consultant and, receive vouchers.

By becoming a sales consultant yourself: a new professional opportunity or an activity that generates additional income, the choice is yours!
→ If you are interested, talk to your Vapodil consultant or contact us.
ARE YOU A PROFESSIONAL?
You too can contribute to the "Vapodil Project" by becoming a business contributor collaborator or distributor.
→ Are you interested? Contact us!